REPORT
of the
SCIENTIFIC RESULTS
of the
VOYAGE OF H.M.S. CHALLENGER
DURING THE YEARS 1873-76
under the command of
Captain GEORGE S. NARES, R.N. F.R.S.
and the late
Captain FRANK TOURLE THOMSON, R.N.
Prepared under the Superintendence of
the late
Sir. C. WYVILLE THOMSON, Knt., F.R.S., &c.
Regius Professor of Natural History in the University of Edinburgh
Director of the Civilian Scientific Staff on board
and now of
JOHN MURRAY, LL.D., Ph. D. &c.
One of the naturalists of the expedition.
ZOOLOGY Part LXIX

1888


Report on the Anomura collected by H.M.S. Challenger during the Years
1873-1876.
by
Professor J. R. Henderson, M.B., F.L.S.
(The Manuscript was received in Instalments between 28th June 1887 and 24th April 1888.)
221 + 11 pp. Illustrated with 21 plates.

This Report is bound in the H.M.S. Challenger Reports, Volume 27, 1888.

This electronic edition prepared by Dr. David C. Bossard
from original documents in the library holdings of
Dartmouth College, Hanover New Hampshire.
June, 2004.
Copyright © 2004 by David C. Bossard.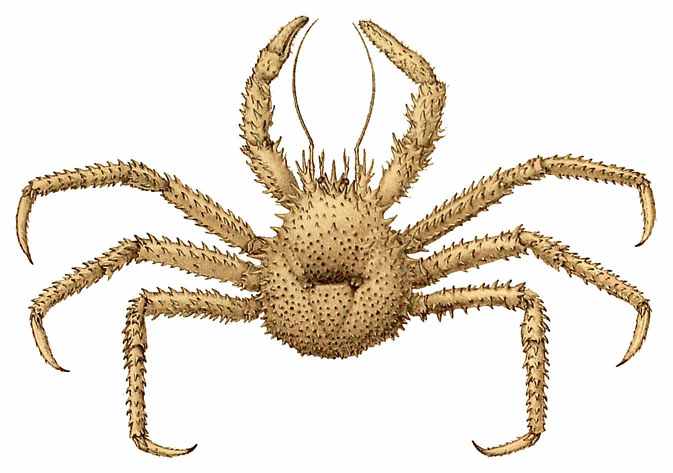 Paralomis aculeatlus
Plate V, Fig. 1, Page 45.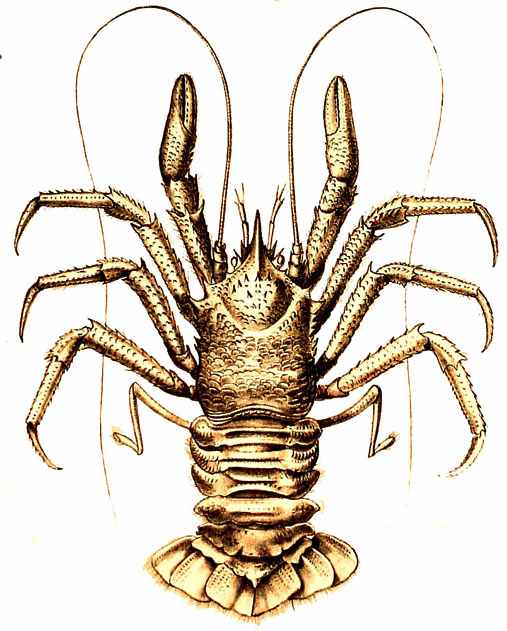 Munidopsis subsquamosa
Plate XVI, Fig. 1, Page 153.